Rent a car Dubai
10. 08. 2022
Rent a car Dubai - da li želite da iznajmite automobil u Dubaiju ili UAE? Na pravom ste mestu, u pravo vreme jer Royal Car rental Dubai nudi iznajmljivanje automobila po super pristupačnim cenama.
Sa više od 15 godina poslovanja u Al Kusaisu, Dubaiju i UAE, mi ovde u Roial Rent a Car u Dubaiju smo ponosni što smo prepoznati kao jedna od najpouzdanijih i najuglednijih kompanija za iznajmljivanje automobila na tržištu UAE. Potpuno smo posvećeni stvaranju potpuno prilagođene usluge, bilo da se radi o pojedincu ili kompaniji.
Mi u Royal Car rental Dubai, smo posvećeni tome da pomognemo našim klijentima da dobiju pravi automobil ili vozilo za iznajmljivanje za svoje putovanje. Nudimo pouzdan i jednostavan proces rezervacije najma automobila bez skrivenih troškova.
Uz visok nivo profesionalnih usluga koje nudimo svima, Royal Rent a car Dubai važi kao neprikosnoveni lider na tržištu u UAE i oblasti Dubaija.
Dok se širimo iz EU na tržište UAE, nastavićemo da pružamo inovacije i usluge visokog kvaliteta. Ukratko, naš primarni cilj je postizanje neosporne pozicije lidera na tržištu u UAE i Dubaiju.
Možete iznajmiti automobil u sledećim delovima grada: Dubai Marina, Umm Ramool, JAFZA, Al Quoz, DIP, Bur Dubai, Ras Al Khor, Deira, Hatta, Jumeirah, Al Bastakiya, Al Karama, Bur Dubai, Business Bay, Downtown Dubai, and Dubai Marina (Industrial Area, Near Dubai Investment park, Near Port Saeed, Burj Al Arab Area, Jumairah Village Circle, Near Dubai Festival City, Ras Al Khor, Dubai Shopping Mall, Qusais 2, Muhaisanah, Jabel Ali Zone, Al Majaz, Jumairah beach Islands, Dubai Production City, Za'abeel, Al Satwa, Al Safa, Al Barsha, Jumeirah Lake Towers, Near Motor City, Abu Shura, Al Warqa, Al Qasimia, Al Warsan, Mirdif, Al Mizhar, etc), Internet City, na Dubai Airport Terminalu 1, Dubai Airport Terminalu 2, Dubai Airport Terminalu 3 i DWC Airport u Dubaiu.
Naša flota, proizvodi i usluge
Mi u Royal Rent a Car in Dubai, ponosni smo na našu flotu za iznajmljivanje, koja je među najnovijim i najbolje održavanim na tržištu iznajmljivanja automobila u UAE. Naš vozni park trenutno čini veliki izbor novih vozila sa ručnim ili automatskim menjačem. U našoj floti možete pronaći i terence, kombije, krosovere, sportske i skupe luksuzne automobile. Svi automobili i vozila iz našeg voznog parka su nova i redovno održavana. Takođe, sva naša vozila su u potpunosti osigurana, 100% bezbedna i tehnički ispravna.
Cene iznajmljivanja automobila
Cene usluga iznajmljivanja automobila kreću se od 75 AED/dan. Cene najma zavise od sezone i popusta koji nudimo. Plaćanje usluge iznajmljivanja automobila i depozita biće moguće u trenutku kada se vozilo preda našem kupcu. Procedura preuzimanja vozila traje nekoliko minuta. Prihvatamo gotovinsko plaćanje ili platnom karticom (Visa, Master, itd).
Kako rezervisati automobil ili vozilo?
Molimo ispratite sledeći link da rezervišete automobil ili bilo koje drugo vozilo https://www.rentacar-dubai.com
Dobro došli u Royal Rent a Car Dubai.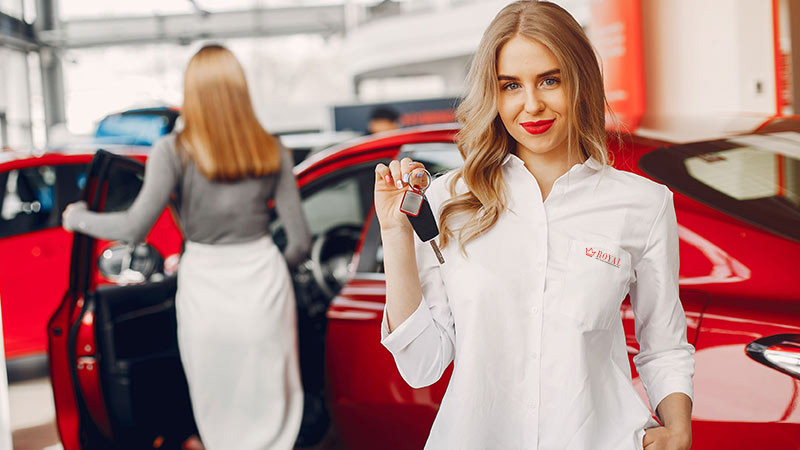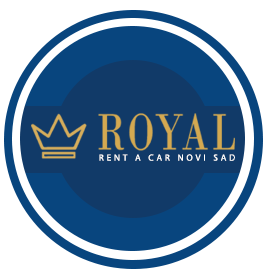 How to contact us?
You want to book a car or you have additional questions? Get in touch with us now!